Here's what's going on at Black Ash Sportsman Club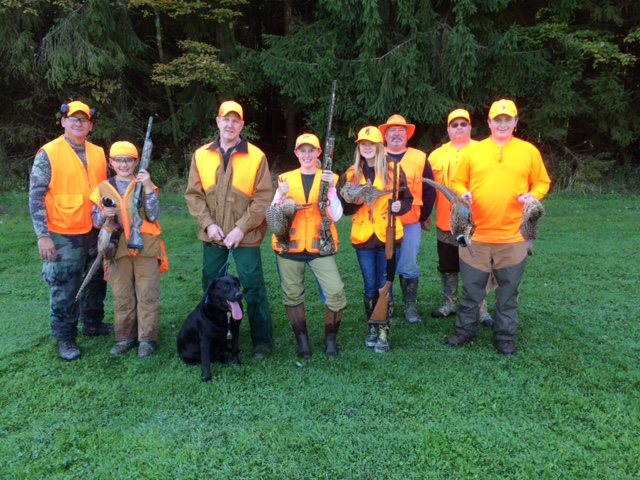 UPCOMING EVENTS:
Sight-in days for 2016 have been set.  The rifle range will be open to both members and non-members on Saturday and Sunday, November 19 and 20, and on Friday, Saturday, and Sunday, November 25, 26, and 27.  Non-members are charged a $3 range fee.  We are in need of range officers for each of these sight-in days.  There is a morning and an afternoon shift for each day.  Even if you can only help for part of a shift, that's fine too.  Please contact President Carl Pelino at cpelino@zoominternet.net if you have any questions or to volunteer.
Saturday, November 19
8-12, 12-4
Sunday,
November 20
9-12:30
, 12:30-4
Friday,
November 25
8-12, 12-4
Saturday,
November 26
8-12, 12-4
Sunday,
November 27
9-12:30
, 12:30-4
We have been experiencing some minor problems with shooters here and ask for cooperation. PLEASE DO NOT RAISE THE TARGETS ABOVE THE LEVEL WHERE THEY ARE SET BY THE RANGE MAINTENANCE CREW. WE ARE TRYING TO KEEP THE CABLE PROTECTED FROM ERRANT SHOTS AND HAVE RAISED THE CABLE, WE DID NOT LOWER THE TARGETS. DO NOT HANG ANYTHING ELSE FROM THE CABLE AS A TARGET (ONLY PAPER TARGETS PERMITTED) AND PLEASE CENTER YOUR TARGET ON THE BACKBOARD, THIS WILL HELP THEM LAST LONGER.
RIFLE RANGE – Open as always to members and their guests. Please deposit guest range fees before shooting.
The schedules for the upcoming years events are posted on the Calendar.  If see anything we missed or if you have any ideas for the Web site please drop us an email. web@blackashsportsman.org